Meet the Gibsons!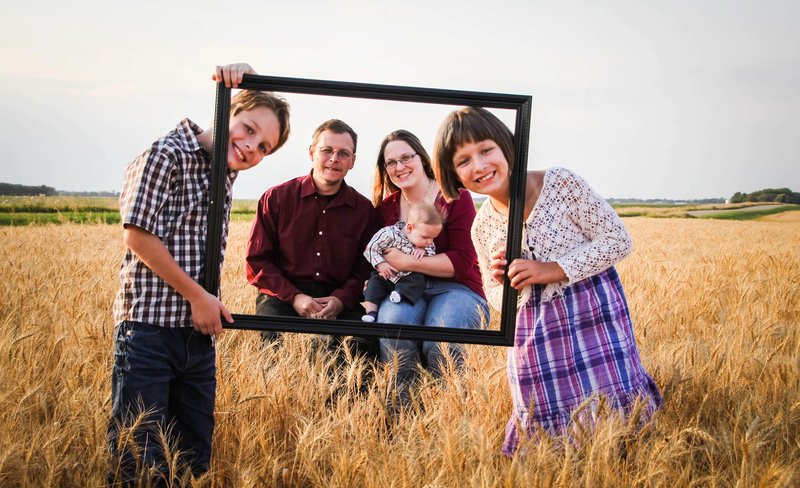 Dakota Stitch & Design, LLC is a true firefighter family business. As a Certified Firefighter I/II, Fire Instructor I, and Firefighter Certification Examiner II, Greg Gibson has had fire in his blood for over 17 years. He shares that fire with the love of his life, Nicole, and three amazing children, Seth, Alannah, and Donavan.
Raising their children in the heart of Edgeley, North Dakota, Nicole found it difficult to find a diaper bag that was suitable, yet affordable, in any of the local stores when their third child was born. The prices of designer bags were way too high, and the reasonably priced bags did not provide for all of her needs. However, firefighter Greg had an idea! He suggested that Nicole make her own bag to resemble the look of his bunker gear.
Thinking maybe it wasn't such a bad idea, and knowing that her husband was not going to listen to her complaining about it too much longer, she gave it a shot. She began researching patterns, and after several trials, produced her very own, unique diaper bag. She loved it so much, that with the leftover material, she decided to treat herself, and made a purse. One step outside the house with that purse on her shoulder, and the orders started flying in. Everyone recognized the craftsmanship and attention to detail in both the diaper bag and the purse, and they had to have one!
So many requests came in over the following weeks, that in November, 2013, Dakota Stitch and Design, LLC was born, and they have never looked back. Nicole, Greg, and their children continue to work together to create one-of-a-kind, unique, bags, apparel, and accessories out of material obtained from fire departments and firemen across the country. No two items are exactly alike, and all can be customized any way you like. The Gibsons truly enjoy hearing your stories, and getting to know you throughout the creation of your masterpiece.
Dakota Stitch and Design, LLC is a family operation that the Gibsons hope to continue to grow, and impact not only their own family, but other families too, for many years to come!