Trauma Backpack by Lightning X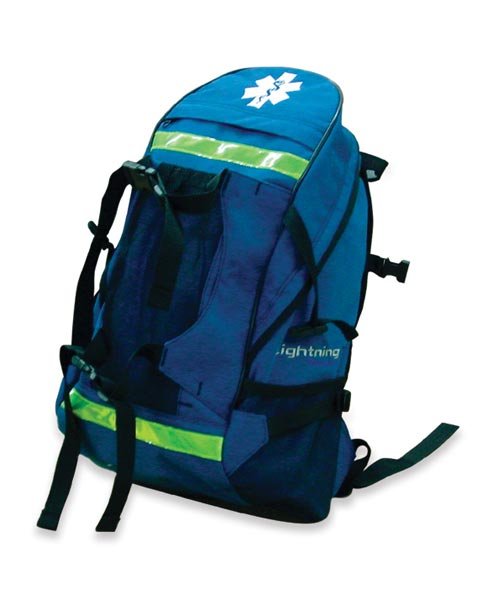 Trauma Backpack by Lightning X
Special Events EMT First Responder Trauma Backpack w/ Foam Dividers, Elastic Loops & Mesh Pockets.
The Special Events Backpack is a light-weight backpack designed to carry basic life support supplies in a mobile situation where medical support or first aid is required such as a sporting event, concert or amusement park. Perfect for the first responder or volunteer EMT Large enough to fit all of your basic supplies Small enough to keep in your vehicle Padded shoulder strap has reflective stitched right into the strap Reflective striping sewn into sides of bag for added visibility Reflective stitching on strap All logo's are embroidered, not screen printed Removable foam dividers in main compartment Dimensions: 17" x 9" x 11"

** All items are brand new - in original plastic ** Contents not included - photo provided for illustration purposes only.

Reviews