Bunker Gear Duffle Bag - White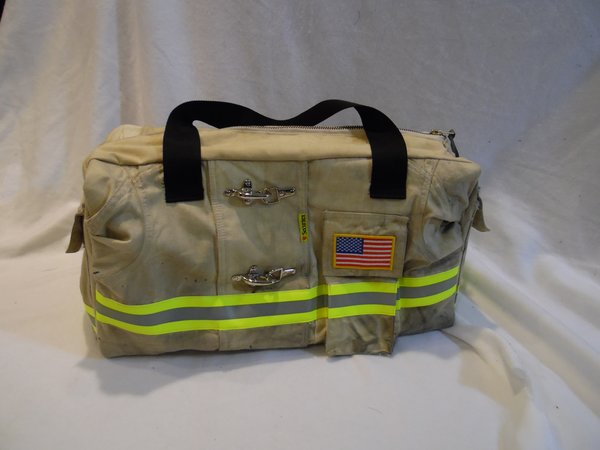 Bunker Gear Duffle Bag - White
***Please allow 8 weeks for this item to ship***
Our Recycled Gear Duffle Bag is a true work of art that will turn heads and catch attention. In the production of this bag we use a complete coat and pants and utilize all the elements of the coat and pants into each bag. During the check-out process you will have the option to completely design this bag to make it exactly the way you want. The overall size of the bag and finished appearance is determined by the gear that we have but they generally measure 23" x 12" x 11".
**The bag pictured above is a representation of your finished product. In no way it is a guarantee that your finished product will exactly as the one above.**


** RECYCLED GEAR USE DISCLAIMER ** While all of our gear is rigorously cleaned, by purchasing a product made from recycled/used firefighter gear you understand that, despite our best efforts the fabrics may contain traces of substances, such as carcinogens, that could be harmful or fatal. It is for this reason we offer some products in new material. If you would rather have an item made from new canvas fabric, or authentic material, the production time will be slightly longer.
Reviews