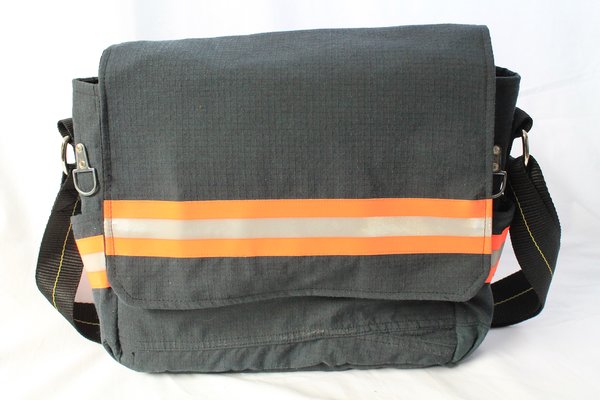 Messenger Bag - Black
Ready to ship next business day! This messenger bag is made from retired black Bunker Gear. Measures 14" x 12" x 4"
** RECYCLED GEAR USE DISCLAIMER ** While all of our gear is rigorously cleaned, by purchasing a product made from recycled/used firefighter gear you understand that, despite our best efforts the fabrics may contain traces of substances, such as carcinogens, that could be harmful or fatal. It is for this reason we offer some products in new material. If you would rather have an item made from new canvas fabric, or authentic material, the production time will be slightly longer.

Reviews