Blue Par 36 Strobe Light Combo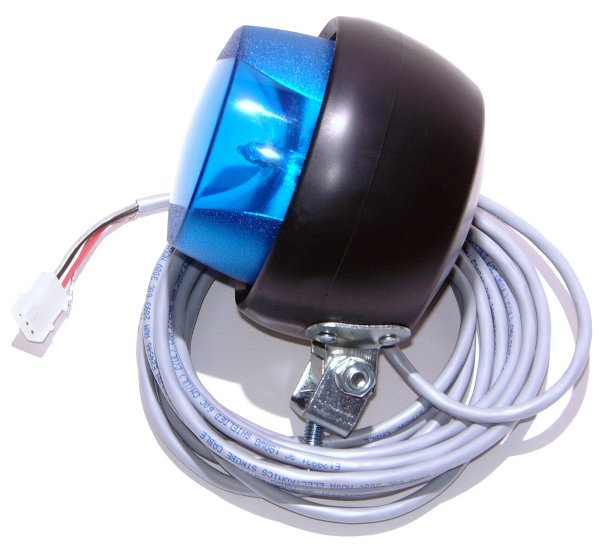 Blue Par 36 Strobe Light Combo
The LINEAR 36 represents a new concept in PAR 36 extended head technology! Unlike existing designs in the marketplace, the LINEAR36 utilizes a formed LINEAR TUBE to focus the brilliant strobe burst exactly where it's needed. No light is wasted above or below the target warning area. The contour of the LINEAR 36 parabolic reflector provides an extremely wide-angle strobe light blast that provides the maximum protection available for your vehicle. The LINEAR 36 can be easily flush mounted by using a black or chrome flush mounting ring.
Features
Extremely intense, wide-angle strobe beam


Zero wasted light above and below the target zone - surpasses conventional extended head design

Rugged, sealed design fits all standard PAR 36 housings

Available in all safety colors: Amber, Clear, Blue, and Red

Available as a replacement sealed beam or with a rubber housing and 15 feet of terminated 3-conductor strobe cable

Easily surface-mounted with optional black or chrome flush mount kit (included)

Diameter: 4.5"


Depth: 2.30"
** These lights will come with the black Sho-Me surface mount **
This is for two (2) brand new strobes - blue in color.
Reviews